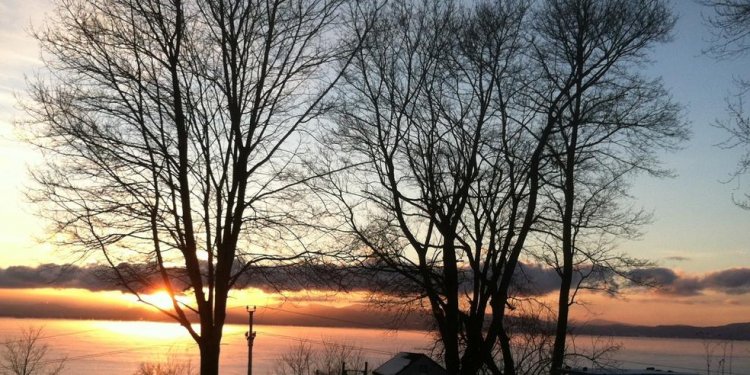 Bed and Breakfast Near Burlington VT
Burlington, Vermont Packages & Specials
This elegant Burlington, VT bed and breakfast offers business and leisure guests the many comforts of home in our guest bedrooms, our common areas and of course, in our dining room by way of our special breakfast fare.
Guests can enhance their stay at the Lang House by ordering a bottle of wine and a Vermont artisanal cheese plate to enjoy in the garden on a warm summer's day or in the sun room on a chillier winter night. Breakfast in bed in the morning can also be delivered, or a beautiful flower arrangement or selection of Lake Champlain Chocolates can be waiting in your room upon arrival.
From time to time, we offer a special discounted room rate and/or Burlington, VT packages to further enhance guests' experiences.
Take 15% off your mid-week (Sunday-Thursday) stay.
Special offer includes a gourmet breakfast, parking, and WiFi.
Offer not applicable to reservations made prior to November 3, 2016.Cannot be combined with any other offer.
Reservations must be made directly through the Lang House.
Call 802.652.2500 or book online through and use Promotion Code: NOV2016
Package Price: $175 (in addition to room rate and applicable taxes)
[Read More…]
Burlington is arguably one of Vermont's best destinations in all seasons. The Lang House on Main Street is an excellent venue for celebrating your love or an important milestone.
Whether you book a guest room to celebrate a birthday, betrothal, anniversary, your special celebration package will include:
Chef Courtney's Delectable Cake for two (candles are optional)
Bottle of Sparkling Wine & Flutes
Seasonal Flower Bouquet
Breakfast in bed (one morning)
Late Checkout (12:30 p.m.)

Pckage Price: $175 (in addition to room rate and applicable taxes)
In anticipation of your baby's birth, you deserve to pamper yourselves. Stay in a Lang House guest bedroom of your choice and add these amenities to your stay. We'll do our best to ensure your complete comfort and relaxation! Expecting mothers, if you are having a particular food craving let us know!
When you arrive, you will find in your guest room:
Sparkling Cider (non-alcohol) with Flutes
12 pieces of Lake Champlain Chocolates and Truffles
Extra Bed Pillows
The next morning enjoy:
Package Price: $1, 000 plus tax
A two-night stay in a guest room of your choice with the following anniversary treats:
Dozen Long-Stem Roses or Seasonal Flower Bouquet
Dozen Decadent Lake Champlain Truffles and a bottle of Sparkling Wine from our wine list and champagne flutes
Two Lang House Robes
Breakfast in Bed (one or both mornings)
Package Price: $150 per couple (two hours), $250 per couple (four hours)
Captain Gideon will navigate a scenic, informative and romantic sail on beautiful Lake Champlain. Guests can choose between a day or evening sunset sail of two or four hours.
The vessel can hold up to 6 people, so you may not be alone on the sail. You do have the option of paying more to have a private sail. The Lang House will supply a boat tote full of delights including an alcohol (or non) beverage of your choice, water, nibbles that are in keeping with your culinary tastes, and warm throws should the air turn cool. (Tote will include service ware, too.)
Guest note: This is a popular summer and fall lake activity; the more notice we have the better able Captain Gideon is able to accommodate your date and sail time! There are no regulations regarding attire and footwear. Captain Gideon reserves all rights to call off a sail if there is any chance of inclement weather.
Please call the inn to inquire about or to secure one of these special packages. Our objective is to ensure that we provide you with a memorable experience!
billingham international folklore festival
deaf children's society
oxford coworking space
colony coworking space
christmas boxes
outdoor artificial plants
international date line
what to post on business facebook page
outdoor plant pots
yorkshire building society savings rates
what is google's business
effective communication in health and social care settings
wet and forget outdoor
what is google my business
how to promote a business on social media
stylish eyeglasses
coworking liverpool
how to see if a business name is taken
raleigh international
yorkshire building society jobs
when is international women's day 2022
stylish jackets for women
how to get rid of business account on instagram
woodstock coworking office
society girl crossword
using jargon can promote effective communication
battlefield direct communication
why communication is important
what is networking in business
how to find a name for your business
Share this article
Related Posts