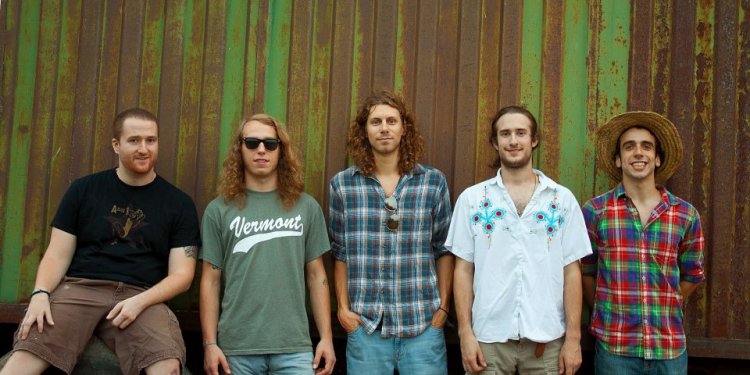 7 days Burlington VT
Click to enlarge
File: James Buck
Michael Casarico

The Green Mountain Care Board on Wednesday will consider an emergency plan by a group of investors to purchase and save a Burlington drug-testing company beset by financial difficulties.
The last-gasp emergency review effort is an attempt to save Burlington Labs, which faces closure in the next 30 days because of outstanding debts, including $6.5 million in potential damages owed to the state of Vermont to settle charges of Medicaid fraud.
That's the dire scenario spelled out in a letter to the regulatory board from lawyers representing Burlington Labs Acquisition, a limited liability company formed to take on the company's outstanding debts and to continue running the lab without interruption. The University of Vermont Health Network would also provide some cash to the venture and its chief financial officer, Todd Keating, has been offered a seat on the newly formed group's board of directors.
"We're part of a group of people but we're not the driver, " Mike Noble, a University of Vermont Health Network spokesman, told Seven Days.
Based in Burlington, the company employs 180 people, including 150 Vermonters, across six states. Burlington Labs also runs walk-in facilities in Bennington, Barre, Burlington, Middlebury, Rutland, St. Albans, Springfield and Morrisville. The scheduled opening later this year of a facility in White River Junction is in jeopardy because of the financial woes, according to the letter.
"It's important that we rescue this company for the reasons of keeping these 150 jobs for Vermonters and keeping these vital services going, " Noble said. "It really aligns with our mission and vision to keep this lab here."
Founded in 2006 by CEO Michael Casarico, who would sit on the board of the new company, Burlington Labs employs some 20 to 25 recovering drug addicts as part of its social services mission. The drug-testing company provides quick results on specimens sent in by probation officers, rehab centers and doctors, among others.
click to enlarge
James Buck

Processing samples at Burlington Labs
But according to the letter from attorney Elizabeth Wohl to the Green Mountain Care Board, Burlington Labs has seen its cash flow dry up owing to a Medicaid fraud investigation led by the Vermont Attorney General's office. Since January, the company has received only 50 percent of state Medicaid reimbursements, leading to compounded financial issues. The company is in default on a loan and owes KeyBank nearly million. It also has a trade debt of some .7 million, the letter states.
Jason Turner, an assistant attorney general and director of the Medicaid fraud unit, confirmed the investigation into Burlington Labs and said that "negotiations have taken place but no settlement has been reached." Turner would not go into details about the case but said that a potential .5 million resolution would be the largest Medicaid fraud settlement in state history.
"We've seen the letter, we're aware of the potential sale of the company and we're not taking any position on the letter, " Turner told .
Calls Tuesday afternoon to Burlington Labs were not immediately returned.
"Due to the reduction of revenue from Vermont Medicaid, the inability of Burlington Labs to access its line of credit, and other factors, Burlington Labs is not able to meet its financial obligations, " Wohl writes in her letter of intent to the Green Mountain Care Board.
Investors involved in the newly formed company have provided cash loans since June to keep Burlington Labs afloat.
The group vows to take on the company's outstanding debts and pay off the settlement, as well as infuse it with additional cash to keep the company viable.
Among the investors are James H. Crook Jr., a former CEO of IDX Systems. Crook would serve as board chair while Christopher Powell, a former executive at MedAssets-Precyse (now known as nThrive), would serve as CEO. Cherian Philip, an executive at South Burlington health care software company Data Innovations, would serve as CFO.
The Green Mountain Care Board will review the letter during a meeting at 3 p.m. Wednesday in Montpelier.
Share this article
Related Posts