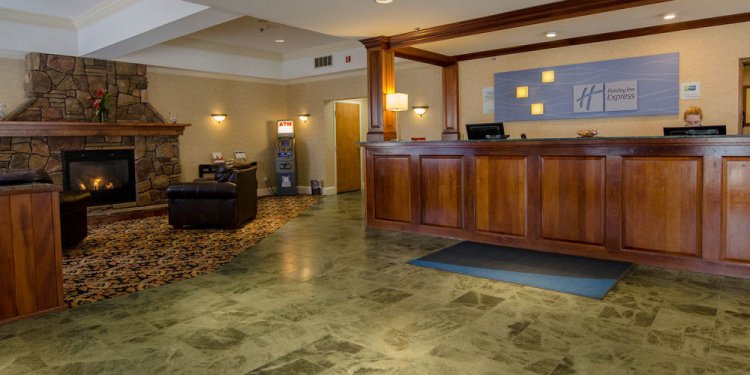 Burlington VT Luxury Hotels
As an environmentally conscious liberal who has composted since college, drove a Prius in SF, feels guilty with a five-minute shower, bike commutes from Brooklyn to Manhattan, and takes his reusable bags to the farmer's market, I think there are two critical downsides to the eco-hotel: it induces guilt when indulgence is desired and it's almost always an aesthetic step down from comparable boutique hotels.
Now there are ways to utilize "green" technology and sustainable resources, eschew waste and still package everything beautifully — visit almost every high-end domestic architect and they'll show you a portfolio full of homes that hit the mark. But somehow this vibe more often than not is missed in commercial spaces, and the messaging either feels pedantic ("Request Fresh Linens Only if You're a Terrible Person") or the delivery is askew (bamboo is not the only sustainably harvested wood). But in Burlington, Vermont, people have been at the sustainable game a bit longer than most, and with the city's newest high-end hotel, opened in 2013, they've set a benchmark for what an environmentally conscious, locally focused, high-end lodging can be.
With the city's newest high-end hotel, opened in 2013, they've set a benchmark for what an environmentally conscious, locally focused, high-end lodging can be.
Hotel Vermont is A-game eco-conscious, earning an LEED Certification and using enough local Vermont products — soap from Lunaroma and Vermont Soap Company, blankets from Johnson Woolen Mills, mugs from Farmhouse Pottery, teddy bears (upon request) from Vermont Teddy Bear — to make you crave something maybe from, say, neighboring New York, an hour drive away. It's also smart; for instance, the standard percolating coffee maker is dropped in favor of a communal Keurig on every floor, paired with fresh fruit and sparkling water. The rooms are spacious without being ostentatious, the "ingredient-driven" restaurant sources from local farms, and the foyer subtly encourages fitness with little touches like local Old Spokes bicycles, always at the ready.
Other subtle intangibles include an open lobby that fosters relaxation and socialization — two of the finer means of encouraging a sustainable life — and a location that's walking distance to everything in downtown Burlington. And, for city slickers coming up to the country, there's no sense of the rural bumpkin side of things. This is, in addition to being a showcase of locality and sustainability, also the city's finest hotel. Both those plugging their vehicles in (I did, with a BMW X5 Plug-In Hybrid) and those parking their gas-guzzling luxury cars are welcome, and the staff's kindness doesn't belie private judgement. Hotel Vermont offers the kind of casual country kindness that doesn't foster guilt over a long, hot shower, or the request, after a de-mudding from a long ride, for a full refresh of towels. It is, in other words, luxury that just happens to be positioned to endure.
25 Great American Boutique Hotels
From a mid-century Palm Springs oasis to a vintage inn in the Catskills, these are the country's best boutique overnights.
Share this article
FAQ
What are the best cities to live in Vermont for young adults? - Quora
Burlington is a wonderful city for a young person to live in. In the main city, nearly all amenities are within walking distance. Those which are not, are usually accessible via bus. Downtown is packed with bars and pubs of all types. Like live music? Try Nectar's. Prefer trivia? Check out RiRa's. Want an unusual cocktail? Go to Daily Planet.
There is a co-op grocery store downtown with fresh and local food. For more affordable options, a bus ride out to South Burlington brings you to Shaw's and Price Chopper. You'll find every type of restaurant—nearly none of the typical chain places.
Y…
Related Posts