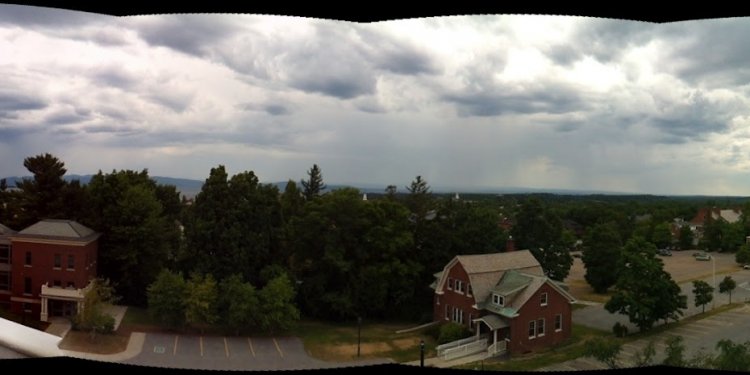 Dinner in Vermont
Save the Date for our 20th Annual Forum - August 7, 2016, at the Beautiful and Historic Coach Barn on Shelburne Farms
For one special evening in August, farmers and chefs from all across Vermont come together to prepare a sensational meal for you and fellow food enthusiasts. It is a fundraiser for the Vermont Fresh Network - all proceeds go to continuing programming that helps bring more Vermont grown and raised food to the table.
EVENING SCHEDULE:
5:00 - Doors Open
5:00 till 5:30 - Toast to 20 Years - Sharing Our Story - Members of VFN's past and present share their reflections about what the Network has meant to them.
5:30 till 6:30 - Vermont Artisanal Products Tasting
Taste some of the most innovative and delicious new culinary treasures coming out of Vermont food artisans.
Celebrate the dedication of Vermont's new wave of winemakers and distillers as they share tastes of their varied creations.
Discuss the merits of curd with cheesemakers.
Sample heirloom varieties of fruits and vegetables from local farms.
6:00 till 8:00 - Chef and Farmer Grazing Dinner - enjoy the bounty of local products grown and raised by Vermont's farmers and grilled, braised, sautéed and baked into delectable offerings by over 24 of the state's finest chefs - it is a dinner like no other.
7:30 till 8:00 - Ice Cream Social with Amy, Earl and the crew from Strafford Organic Creamery
Useful Notes about the Event:
There will be a Cash Bar, but alcohol samplings are free. Please bring a photo ID, you will be carded in order to sample alcohol.
*NEW* We have a number of fantastic offerings for a silent auction fundraiser at the event this year - come prepared to participate!
There is no ATM on the property.
Weather permitting; parking will be on the field in front of the Coach Barn.
No dogs are allowed on Shelburne Farms property.
Announcing the 2016 Participants
Chef Tables
Bar Antidote – Vergennes
Basin Harbor Club – Vergennes
Bistro de Margot - Burlington
Bleu Northeast Seafood- Burlington
Daily Planet – Burlington
El Cortijo – Burlington
Farmhouse Tap & Grill – Burlington
Guild Tavern – Burlington
Hen of the Wood – Waterbury/Burlington
Idletyme Brewing Company – Stowe
Inn at Round Barn Farm - Waitsfield
Inn at Shelburne Farms – Shelburne
Juniper Bar and Restaurant – Burlington
Leunig's Bistro – Burlington
Michael's on the Hill – Waterbury Center
Misery Loves Co. – Winooski
New England Culinary Institute – Montpelier
Pascolo Ristorante – Burlington
Red Hen Baking Company - Middlesex
Sodexo - Vermont First
Sugarsnap - Williston
Taverna Khione – Shelburne
The Pitcher Inn – Warren
Trapp Family Lodge – Stowe
UVM Medical Center - Burlington
Food and Drink Artisans
Antidote Brewery - Vergennes
Artesano LLC - Groton
Cabot Creamery - Cabot
Caledonia Spirits – Hardwick
Champlain Orchards - Shoreham
Citizen Cider – Burlington
Eden Ice Cider - Newport
Full Sun Company - Middlebury
Hollandeer Farm - Holland
Idletyme Brewing Company – Stowe
Joe's Kitchen at Screamin' Ridge Farm – Montpelier
Kimball Brook Farm – Hinesburg
Lincoln Peak Vineyard – New Haven
Mad River Distillers – Burlington/Waitsfield/Warren
O Bread Bakery – Shelburne
Shacksbury - Shoreham
Shelburne Farms Cheese - Shelburne
Shelburne Vineyard – Shelburne
Slow Food Vermont
Strafford Organic Creamery - Strafford
The Cellars at Jasper Hill - Greensboro
The Vermont Switchel Company – Cabot
Vermont Cheese Council
Vermont Creamery – Randolph
Vermont Beekeepers Association
Vermont Farm to Table Book
Vermont Smoke & Cure - Hinesburg
Share this article
FAQ
What are the best cities to live in Vermont for young adults? - Quora
Burlington is a wonderful city for a young person to live in. In the main city, nearly all amenities are within walking distance. Those which are not, are usually accessible via bus. Downtown is packed with bars and pubs of all types. Like live music? Try Nectar's. Prefer trivia? Check out RiRa's. Want an unusual cocktail? Go to Daily Planet.
There is a co-op grocery store downtown with fresh and local food. For more affordable options, a bus ride out to South Burlington brings you to Shaw's and Price Chopper. You'll find every type of restaurant—nearly none of the typical chain places.
Y…
Related Posts