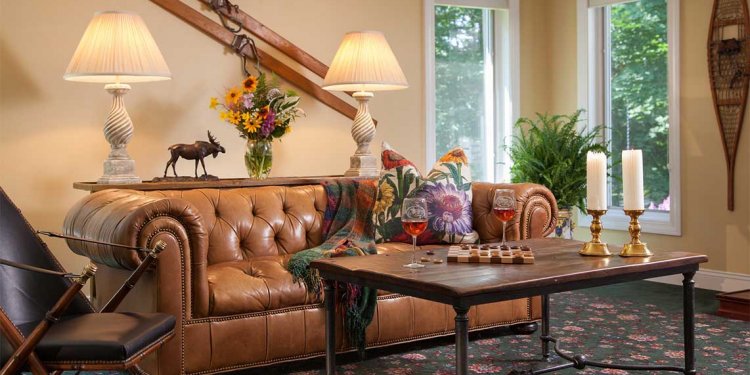 Lodging in Stowe VT
Stowe Mountain Lodge
Who'd imagine you could rediscover civilization by leaving it all behind?
Perhaps it's the pristine location, the classic beauty, or the history that has evolved here. Or maybe it's the fact that one cultivates a sense of contentment throughout every season at Stowe. With the Stowe Mountain Lodge, this unique New England town reaffirms its place as a renowned destination for discerning world travelers.
For over a century Stowe has attracted the world's most discerning travelers, who have cherished the beauty of the area's covered bridges, sparkling lakes, rambling woodlands and majestic peaks. The Stowe Mountain Lodge has set a new standard of luxury and aesthetics for the East Coast's most magnificent resort. Built in the new "Vermont-Alpine" style, Stowe Mountain Lodge offers a truly luxurious setting, while still paying respect to the Vermont traditions of utilizing local artisan products and embracing the tranquility of nature.
The six-story, 312-room lodge draws on the architectural tradition of turn-of-the-century summer camps created by the great families of New England. The lodge's exterior features a picturesque façade of woven timber and shingles that draw upon the natural harmony found in nature, as well as stone veneer created from local quarries, and expansive glass to bring the beauty of the lodge's outdoor surroundings to the indoors.
The interior design will further emphasize the fresh and contemporary take on natural beauty, enabling guests to experience Vermont through a mélange of old and new, rustic and romantic. Interchanging natural Vermont woods and stones, birch bark columns and detailing will provide a simplistic backdrop to lively, contemporary folk art pieces. The color palette of the local seasons – vibrant reds, deep oranges, warm yellows and soothing greens – in varying patterns and textures will be found in the upholstery of inviting furnishings.
Each room has been custom-designed as a respite from the hustle and bustle of every day life, with warm tones, plush furnishings and soothing amenities. All rooms will be framed by oversized windows and outdoor balconies, allowing guests to take full advantage of the remarkable mountain landscape of Mt. Mansfield and Spruce Peak.
Visit Stowe Mountain Lodge for unique lodging opportunities and Ski & Stay packages.
Share this article
Related Posts