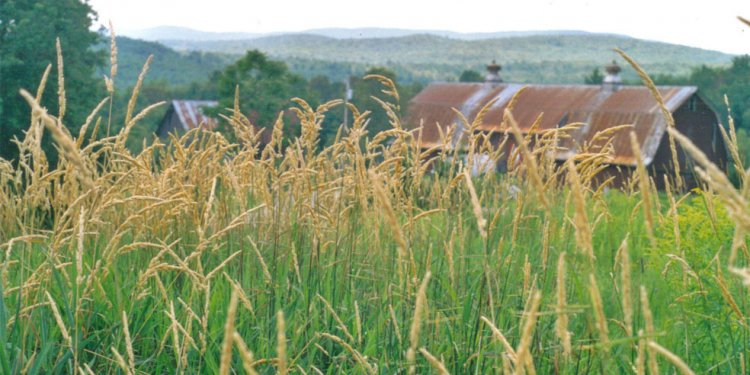 Pet friendly Vermont
"Room service, " the voice announced on the other side of the door. Finally; we were all quite starved.
photo by jill schensul/staff
The writer's dog Belle relaxing at the Essex Resort and Spa in Burlington, Vt. Like many inns across Vermont, the Essex welcomes canine guests as well as their human friends.
In they came, to grateful, grateful eyes.
"Which of you gets the chicken pot-pie?" asked one of the servers, removing the cover from the plate, releasing chicken potpie aromas into our big hotel room.
"Who gets the steak and vegetables?" asked the other server, uncovering more aromas.
"Where should we put these?" the chicken potpie woman asked.
"Just put them on the floor, " I blurted as the chaos began.
Sadie and Belle, both of whom had been lolling (as only their kind can) on the bed watching "Lassie" reruns, were by now flying through the air, knocking into the legs of the servers, who got the dinner plates onto the carpet just before the dinner might have landed there without the plates.
The two women were obvious specialists in this particular sort of room service — one of the amenities offered at the Essex Resort and Spa in Vermont, where canines are welcomed with bowls, Frisbees and snacks and the staff may love your snarfing, licking, chuffing and tag-jangling companion animal almost as much as you do.
Not just at the Essex, either, but at several well-known inns and resorts in Vermont, which may be hitting travelers' radar now as a good choice for foliage season. Many people talk about Vermont with a little bit of dreamy in their eyes. Skiing. Hiking. Maple syrup. Church spires. Picture-postcard towns. To these, I'd add vacations with your dog.
Especially now that "pet-friendly" often includes "pet-fee-friendly" — and not just that you are charged an arm and a leg for every four-pawed family member traveling with you. No, that wouldn't be so bad if you felt like your dog was welcome — or at least not a pariah. Sorry, but this has been the case in most places I've traveled with my dogs in recent years. At least in America.
In Vermont, however, that all changes. Because we found Vermont doesn't pay mere lip service to "pet-friendly, " but puts its heart — and even free scooper-bags — behind the buzzword.
I stayed at three different inns over the course of a six-day trip; driving up with one of our dogs, Belle, and meeting up with my husband, our other dog, Sadie, and a couple of (bipedal) friends on the weekend.
Belle and I checked into the historic Woodstock Inn in central Vermont. Belle and I hadn't really been on an adventure in a couple of years — our first was when I transported her and a couple of other dogs from so-called kill shelters in West Virginia to foster homes in New Jersey. I wound up falling in love with Belle, who looked at me with calm brown eyes from the passenger seat of the RV I had rented for the transport. I knew she was a good traveler. But I also knew she had a bit of separation anxiety.
So our on first night, halfway through my out-of-this-world dinner at the Red Rooster, the Woodstock Inn's AAA four-diamond restaurant, a very sweet maître d' apologized and suggested — well, he didn't have to, I could tell from the look in his eyes — that I cut dinner in the dining room short, and continue in the comfort of my own room. Because a neighbor had reported that Belle was — maybe howling wasn't the right word, but whining did not quite convey the decibel level, either, — I got dessert in my room a while later that night to the consternation of Belle, who is not allowed chocolate, especially after whine-howling.
Belle may have been a bit of a pain to another guest, but she was a very good girl and a hit with most of the staff, including the night security guard, who smiled like a dog-person, when she slid out of her collar and wandered off our first night. He found her, and then we found our way to the game room where we were the only occupants after 1 a.m. It was a cozy place, with a pool table, around which I imagined several cigar-chomping canines with cues in hand, and a fire in the fireplace. Not surprisingly, Belle found a small can marked "rubbish, " which, though empty, still held more interest for her than anything else in the room. Eventually, I convinced her to sit with me by the fire, where we took a nap in a miasma of warmth, panting and floating dog fur.
We were sad to leave the Woodstock Inn but didn't really have much to complain about when we checked into the Essex. Walking in the front door, you're confronted — yes, confronted — by shelves of come-hither-gorgeous looking and smelling baked goods from the kitchens of this inn, where food is a big part of the draw.
By the time we got to our room, I was a little wild with hunger and was glad to see, among the collapsible bowl and rope throw toy for Belle, a plate with three Triscuit-y looking crackers for me. They were a bit tasteless, especially considering the Essex had such a foodie rep. Since I had a couple of hours until Paul and Sadie, arrived, Belle and I went off to find some eats in town. I'd heard the Vermont Pub & Brewery in town was pet friendly — we had to sit outside, and it was a bit windy, but the server was terrific and brought Belle a dog-bowl of water before getting my order.
first relationship after divorce success rate
fluoxetine for anxiety success stories
for an advertiser focused on branding, what are the key success metrics?
goal to success quotes
gold success driving school
herbs for success
home depot success sharing
how to define success
iui success
kitchen nightmares success rate
lake success ny
levothyroxine weight loss success stories
lipedema weight loss success
midwives brew success at 37 weeks
misdiagnosed blighted ovum success stories
my success
nrad lake success
outliers the story of success
phrases success
pilonidal cyst surgery success rate
plan b success rate during ovulation
pro health lake success
schur success group
scoliosis surgery success rate
success center
success meanings
success on 2.5 mg lexapro
success path event
success platform pacific college
success quotes for students
team success quotes
the laws of success
thesaurus success
what is a customer success manager
zoloft success stories
all things possible setbacks and success in politics and life
cerebral success shark tank
concord fresh success
diversifying into new businesses can be considered a success only if it
dress for success charlotte
dress for success for men
geritol pregnancy success stories 2020
hair success
insider success
invitro fertilization success rate
invitro fertilization success rates
lymphoma treatment success rate
our lady of good success novena
ovidrel trigger shot success rate
quotes about failure and success
student success
success academy harlem
success baby meme
success center
success day quotes
Share this article
Related Posts