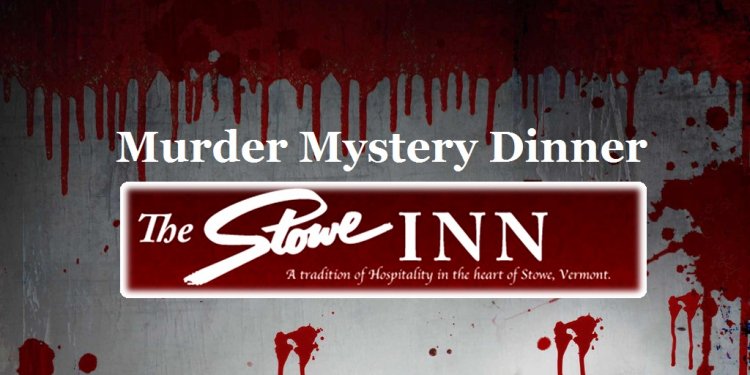 Stowe Inn, Stowe, Vermont
The Stowe Inn is dedicated to providing the best in traditional Vermont hospitality.
Listed in the National Register of Historic Places, our property dates back to 1814. Operating as an Inn since 1945, The Stowe Inn offers years of history and beauty.
In 2009, the Innkeeper discovered The Stowe Inn and recognized it's historical depth and convenient location for Stowe, VT visitors and travelers. With that, she restored, revamped, and added to the original Stowe Inn, creating a vacation destination with a variety of accommodations and amenities to make every stay a comfortable and enjoyable one.
With a large selection of rooms and suites, summer pool activities, and a bar and restaurant on-site, the Innkeeper and her experienced staff can accommodate every guest's needs.
Conveniently located at the heart of Stowe, VT, The Stowe Inn is just minutes away from ski mountains and resorts, educational tours and much more.
Make your next vacation or getaway a memorable one at The Stowe Inn.
Listed in the National Register of Historic Places, The Stowe Inn is one of the town's architectural treasures. Earliest records date a small framed house to be the first structure on the property in 1814. Somewhere between 1814 and 1820, the four chimney brick structure that still stands today was built by a brick mason from Boston.
In the mid 1800's the second owner of the property, Morris H. Cady, built a factory behind his home for the manufacturing of carriages.
In 1888, long after Cady closed his carriage shop, the property was purchased by C.L. McMahon and Van R. Chase. These men, along with the help of 800 cows from supporting dairies, established the Mt. Mansfield Creamery as one of Vermont's first creameries. The successful creamery made home churned butter nearly obsolete. At one time the creamery produced nearly one ton of butter a day!
It wasn't until 1945 that the property was first operated as an Inn and has continued to the present. For almost 2 centuries, the tradition of service to the community and the tradition of hospitality in the heart of Stowe continues.
The 35 foot long antique mahogany bar that gracefully wraps around the Tavern's north wall was originally located near "Grant's Tomb" in New York City.
Legend has it that it was originally a stand up Irish bar built in approximately 1907. We have chosen to honor U.S. Grant, America's greatest General, past President, and avid whisky drinker as he was entombed adjacent to this historic bar.
It was found in an old warehouse basement on Harlem's 131st Street, highly distressed and in numerous pieces. It was carried back to the Stowe Inn, where it was then carefully restored and installed by local craftsmen, Dan Moody, Dave King and Brian O'Toole in 2003.
where business model is created and defined
differential equation whose solution is y cx c c 3
which business is an example of a multinational corporation
how to device unlock
how many system updates on galaxy s9
how many solutions are there to this nonlinear system
how many miles is 5166 steps
where to read technology news
which solution is hypotonic
where project eclipse
where to watch project runway
what device is this mac address
how much system unit
when design thinking started
how long london broil on grill
how many hours does a district manager work
when was startup filmed
how device storage
how many solutions does this system have
what device is this
how entrepreneur become successful
who technology transfer pdf
how much system storage mac
where to start entrepreneurship
what teaching looks like
who to hire first startup
how many development cards per turn
what business can i start with 10k
what technology was based on observations of nature
where to purchase road map
which solution is hypotonic
how device storage
where to manage storage on mac
where's the london palladium
how device drivers work
when system is inconsistent
whose project is mrt 7
why science is wrong
how much business tax will i pay
whom company
how many business days in june 2022
how many technology standard e commerce has
why business school
why science of reading
where to find road map
Share this article
FAQ
Skiing: Which is better, Stowe or Sugarbush, VT? - Quora
Both are good. Vermont is a great place anyway. Anywhere would be nice.
Related Posts