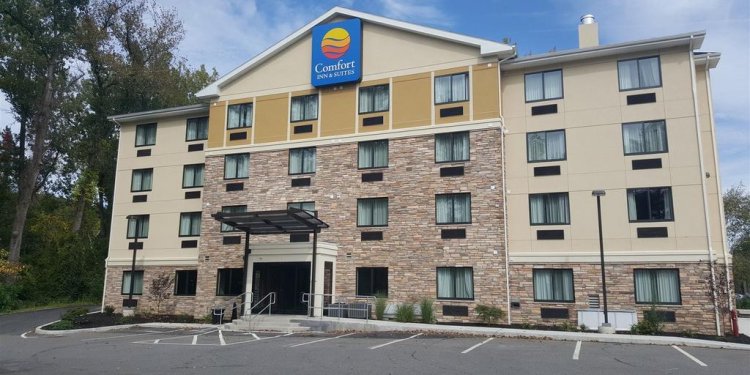 Brattleboro Reservations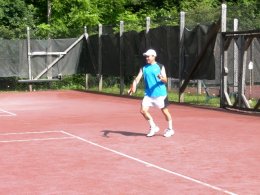 Conveniently located at 202 Cedar Street in Brattleboro, is home to six of the most beautifully-maintained red clay courts in New England. With the rustic charm and casual setting of its 30s-era tennis clubhouse, low membership fees, and relaxed family-oriented atmosphere, the BOC tennis facility offers a superb tennis option for residents of all ages. (How to find us.)
The tennis season runs from late April until early November, depending on the weather. Adult membership is $200 per year (no added court fees). Membership for children 21 and under is free when they are signed up with a parent, guardian, or Big Brother/Sister. Otherwise, the junior membership fee is only $40 per year. Guests are welcome to play with a member for a $15 fee-per-court use (i.e., one to three guests may play for $15, per reservation; remember, each tennis membership includes two free guest passes). (How to obtain your username and password for the court reservation system.)
This is a volunteer club and everyone is expected to chip in as much as they can. Adult members who volunteer to work a total of four hours during the tennis season earn a credit of $50 towards the following year's membership fee. We need the help of our volunteers, especially at the beginning- and end-of-season work days, to help us maintain the courts and keep our programs running successfully.
Historically the BOC has always been a volunteer-driven organization, and the tennis committee and the BOC board encourage members to continue this time-honored tradition. Volunteer participation allows the BOC to remain affordable and to retain its unique character, and it's also a great way to meet other members.
The Membership Welcome Letter will give you all the information you need about the club, including how to stay abreast of what is happening at the club, the different opportunities offered to club members, the few rules that are needed to keep the club enjoyable for all, and suggestions for meeting other members, such as club mixers, singles and doubles leagues, youth camps, adult clinics and private or group lessons.
There are two ways to register for the Tennis Program
ONLINE
1. Click Join BOC
2. Fill out the application form and pay using either option below:
–using PayPal (no extra fee)
–mail a check to BOC, PO Box 335, Brattleboro, VT, 05302
BY MAIL
1. Obtain a registration form at the club.
2. Fill it out and return by either option below:
–mail it with your check to BOC, PO Box 335, Brattleboro, VT, 05302
–put it in the mail slot at the clubhouse
We strongly recommend the online PayPal option. It expedites the process for you, simplifies the process for us, and gets all of your information accurately into our database. We will email you verification and instructions for making online court reservations.
The BOC tennis committee consists of six to nine members who volunteer their time to conduct the business of the tennis program. All members are welcome at the tennis committee meetings usually on the first Monday of each month, at 6:15 pm at the clubhouse on Cedar St. through the summer.
naveen jain
invest in start ups
the crowdfund community
describe the process of entrepreneurship
technology startups
a small scale entrepreneur is
harvard courses
budding entrepreneur
start a crowdfunding business
joey concepcion go negosyo
google cloud for startups
entrepreneur media
byju's acquisition list
nature of entrepreneurship
successful filipino entrepreneurs
crowd one investment platform
drivers ed online
google for startups
innovative startup ideas
advanced diploma
public goods indiegogo
wil schroter
up board result 2022 roll number
frontline absence management
entrepreneurship world cup 2022
be degree
introduction to psychology
start up incubator
crowdfunding for real estate projects
part time entrepreneur
Share this article
FAQ
What are the best cities to live in Vermont for young adults? - Quora
Burlington is a wonderful city for a young person to live in. In the main city, nearly all amenities are within walking distance. Those which are not, are usually accessible via bus. Downtown is packed with bars and pubs of all types. Like live music? Try Nectar's. Prefer trivia? Check out RiRa's. Want an unusual cocktail? Go to Daily Planet.
There is a co-op grocery store downtown with fresh and local food. For more affordable options, a bus ride out to South Burlington brings you to Shaw's and Price Chopper. You'll find every type of restaurant—nearly none of the typical chain places.
Y…
Related Posts