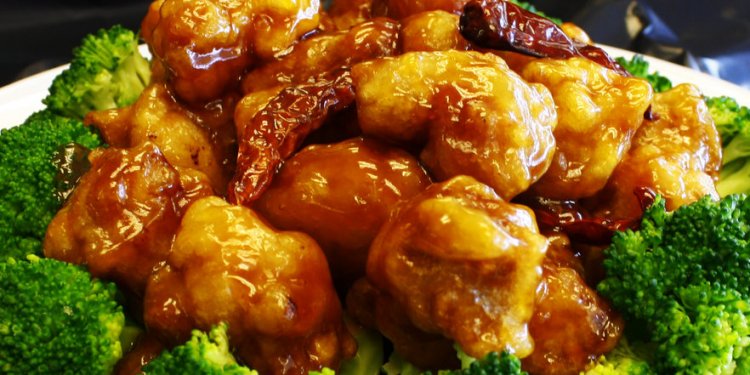 Take Out Burlington
Click to enlarge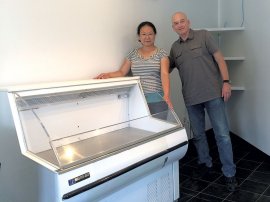 Mao Mizushima and Peter Hartwell
In the kitchen of Shinjuku Station, located at 260 North Street in Burlington, across from Mawuhi African Market, lives a robot of sorts nicknamed Suzy. The Japanese machine makes sushi rice into perfect rectangles, taking the most time-consuming step out of the process of rolling maki. When you make hundreds of eel, salmon and vegetarian rolls a day, a friend like Suzy becomes invaluable.
Owner Mao Mizushima and her assistant, Peter Hartwell, were behind the popular sushi concession at Burlington's, which pumped out rolls for up to 350 people per day. When the businesses parted ways, Hartwell and Mizushima started up a cart that vends on the upper block of Church Street near Urban Outfitters (11 a.m. to 6:30 p.m. daily). (City Market has yet to replace them.) On Monday, they opened a takeout kiosk in the Old North End, open daily from 11:30 a.m. to 7 p.m.
The duo hopes the customers they cultivated over the previous 14 years will have an easy time finding them in their pair of new locations, Hartwell says. He also hopes that when customers enter the takeout kiosk, they'll be excited to recognize the same white cooler that used to stand in City Market's meat and seafood department. "It's like muscle memory, " he suggests.
That case will contain all the familiar sushi and rolls from the City Market concession, plus bento boxes designed with vegans, vegetarians and meat eaters in mind. Mizushima and Hartwell plan to experiment with selling brewed green and barley teas — and, down the road, they'll add a few Japanese grocery items.
Share this article
Related Posts