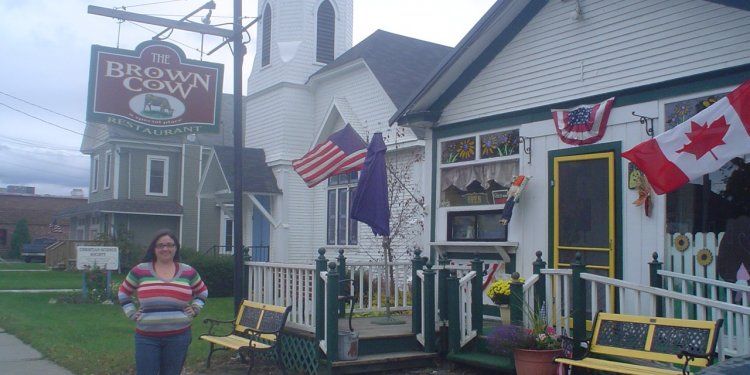 Newport Vermont restaurants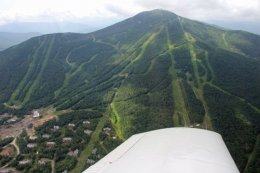 Tell someone in Vermont that you're headed to Newport for a few days and their reaction is likely to be something along the lines of "Newport ... Vermont?"
Yes, Newport, Vt. The state's northernmost city, better known for its economic struggles than its leisurely pursuits, has been generating mostly positive news of late: about eager developers, new restaurants and a gleaming indoor water park at nearby Jay Peak Resort that attracts tourists all year round.
Chief promoter of this land of plenty is Bill Stenger, president and CEO of Jay. He's been utilizing the federal EB-5 program — which gives green cards to foreigners who invest at least $500, 000 in economically depressed rural regions across the U.S. — to attract $600 million of development projects to the area.
The expectation of enterprise — in a place that desperately needs it — has already rebranded Newport as a burg on the verge of a radical transformation, a city waiting to happen.
"Today, we're looking at a community that has a lot of qualities to it, a lot of business opportunity, " says Stenger. "With patient capital and a diverse range of jobs, we're going to really thrive."
Stenger's indoor water park is up and running, but Newport is waiting on Walmart; AnC Bio, a South Korean company that manufactures artificial human organs; a German window manufacturer; a hotel and conference center; and an expanded airport. Those developments are expected to create more than 5000 jobs, from high-level tech positions to dishwasher and construction gigs. In a city with fewer than 5000 residents, that's a game changer.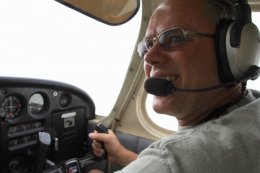 Meanwhile, the nonprofit Newport City Renaissance Corporation is working to make downtown attractive to tourists and locals.
Is Newport ready to be a destination? We packed our bags and drove north to find out.
Megan James
Jay Peak Resort
The view from 3800 feet
Newport State Airport sits next to the grassy Coventry landfill and across the street from the farm where Phish played their muddy 2004 "farewell" concert. Built in the 1940s for military purposes, the airport sees approximately 20 flights a day — in good weather. It's also the international headquarters of Lakeview Aviation, whose proprietor, Daniel Gauvin, runs a flight school, rents aircrafts and gives aerial tours to tourists like us for 0 a pop. We decided to climb on board.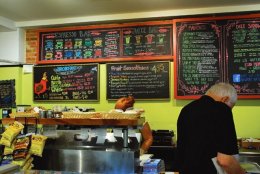 The son of Canadian immigrants, Gauvin grew up on a dairy farm in Newport. Before he got his pilot license in 2003, he ran his own farm in the area. "Farming's a tough life, " he told us. "I just got tired of giving blood and getting nothing in return."
From the air, Newport looks like an idyllic settlement jutting out into shimmering Lake Memphremagog, a patchwork of churches, bridges and houses surrounded by water. Much of it was built in the late 1800s, during the lumber boom, when Newport was a major stop on the railroad line between Boston and Montréal.
In the '30s and '40s, Newport's International Club had the largest dance floor in New England. Up to 2000 Vermonters could boogie simultaneously to Louis Armstrong, Glenn Miller and Louis Prima, who all gigged there.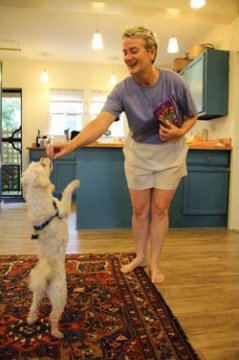 Newport today is not so glittery. Like many North Country towns, the city has been in slow decline since the 1950s, when the mills began to close. A handful of ski clothing manufacturers stayed until the 1990s, but after they left, Newport hit rock bottom — aided, Stenger says, by increasingly restrictive tax and travel policies along the Canadian border.
Unemployment rose, businesses on Main Street shut down and rents dropped so low that the city began to attract a disproportionate number of the state's welfare recipients. The 2010 census found that the median income was $33, 526; one in five Newport residents was living in poverty.
There's a different plan for Newport's future. From his four-seat 1967 Piper Cherokee 140, Gauvin swooped over the sites of the proposed developments: over the hillside where the new AnC Bio plant will be built; the field where a 150, 000-square-foot Walmart has been proposed; the waterfront strip mall that will become Newport's first hotel and conference center; the old hospital being converted into 80 market-ready apartments.
"The Northeast Kingdom has always been a high unemployment area, " Gauvin said as he soared over town. To oppose the development, he added, "would be selfish."
He assessed the sky. "We're gonna do a little cloud surfing, " Gauvin said, and pointed the plane toward Jay Peak, which is 30 minutes away by car. The mountain's dramatic ski slopes are visible from Newport, but from the air, the resort looked like the Emerald City, only made of wood and steel. We noticed numerous large construction sites dotting the landscape. The roof of the water park reflected the clouds as if it were a giant mirror.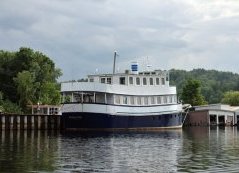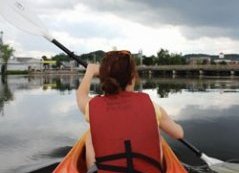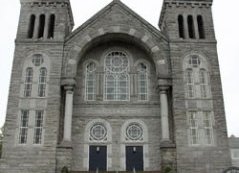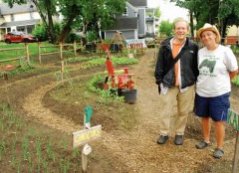 Share this article
Related Posts