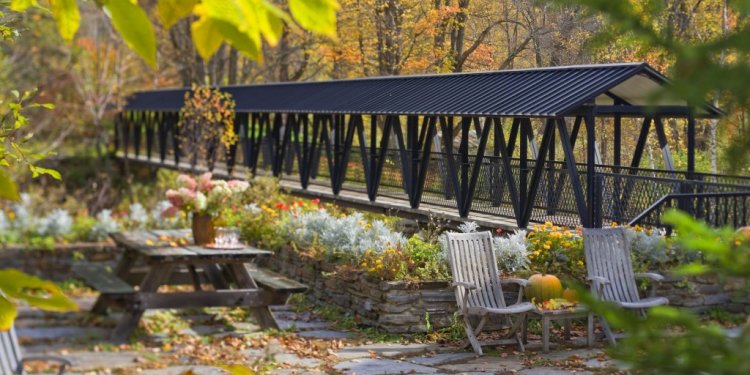 Best Resort Vermont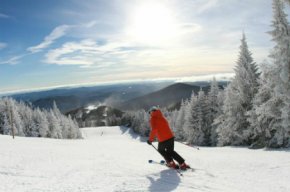 While the western half of the United States often gets credited with having the country's best ski resorts, the East Coast has no shortage of mountains where skiers and snowboarders can hit the slopes. Throughout New England and the Mid-Atlantic, dozens of ski resorts can be found in states like New York, Pennsylvania, Maine, New Hampshire, and most notably, Vermont, which reigns supreme. With 43 Nordic (cross-country) and Alpine (downhill) resorts, the Green Mountain State offers more ski areas than any other in the region, featuring a wide variety of resorts that appeal to every ski level and traveler type.
There's another reason Vermont should be on your ski-resort radar: The 2014–15 season may very well be among the best the state has seen.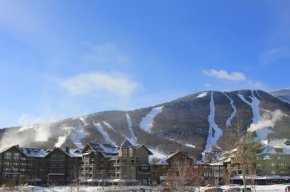 That's because many resorts significantly upgraded their snowmaking capabilities in 2014 as part of a million statewide program that replaced many outdated snow guns with new, low-energy models. Promising to expand the efficiency and coverage of resorts' snowmaking efforts, which help keep trails open even when the weather doesn't cooperate, these new machines also aim to improve the quality of snow surfaces and extend the ski season. Below you'll find need-to-know information on eight of Vermont's best ski resorts, so you can decide which location is right for you.
Killington Resort
Rightfully nicknamed "the Beast of the East, " Killington stands out with its superlatives: the highest skiing elevation in Vermont (4, 241 feet at the summit of Killington Peak), the largest vertical drop in New England (3, 050 feet), the longest ski season in the Eastern U.S. (usually late October/early November through mid-May), and the largest skiable area in the East (1, 509 acres). Comprised of six mountain areas (a seventh, Pico Mountain, is technically connected, but operates as a separate resort), Killington has 155 downhill trails, which are roughly divided equally between beginner, intermediate, and expert levels. You'll find the longest trail in the Eastern U.S. here: Juggernaut, a green run that measures 6.2 miles. The resort also features six terrain parks for snowboarders and freeskiers.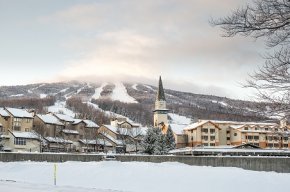 Though it's popular with experts, Killington is also a great resort for novices, as it features new terrain-based learning areas and offers lesson packages that include a free snowboard or pair of skis. No matter what your level—and even if you don't participate in snow sports at all—be sure to stop in for lunch or a drink at the Peak Lodge; located atop Killington Peak, it promises breathtaking views of five states, Canada, and three mountain ranges through floor-to-ceiling windows. Killington loyalists also know how to party, as anyone who's experienced the access-road nightlife can attest.
Stowe Mountain Resort
Located between Burlington and Montpelier, the town and ski resort of Stowe is actually comprised of two mountain areas, Mansfield and Spruce Peak. The mountains boast a combined 116 trails, more than half of which are graded at an intermediate difficulty level; only 16% of the trails are greens, making Stowe a better option for experienced skier and riders. The resort also has six freestyle terrain parks for adventure-seekers. For cross-country skiers, Stowe offers four interconnecting areas with a combined 90 miles of groomed trails that wind their way through the town.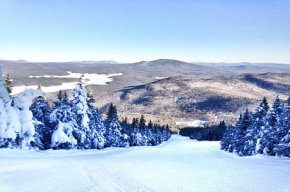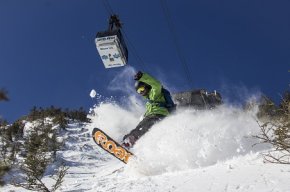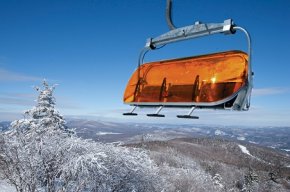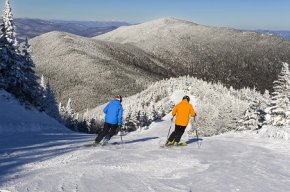 Share this article
Related Posts