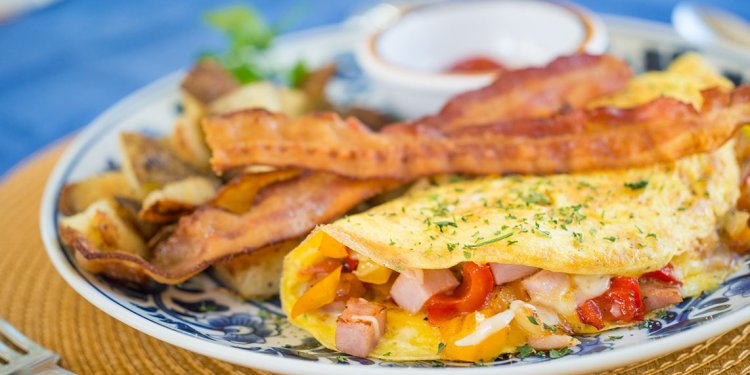 Stowe VT Bed and Breakfast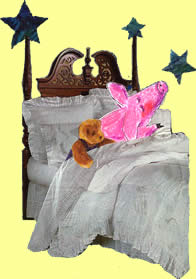 Welcome to my Stowe Vermont Bed and Breakfast!
Set in the quiet historic part of Stowe, just 5 minutes from the center of town, Inky Dinky Oinkink is a Bed and Breakfast in the traditional Vermont Country Style. This pet-friendly establishment is housed in a beautiful 145-year-old landmark farmhouse surrounded by lovingly tended flower and vegetable gardens, with spectacular panoramic views of the mountains both front and back.
Venture a bit further behind the farmhouse and visit the Studio/Gallery... a world of fanciful handpainted furniture, birdhouses, stone garden animals, greeting cards, photography, prints and original fine art paintings by Liz LeServiget, your hostess and owner of Inky Dinky Oinkink.
From the delightful original art decor to generous breakfasts served with fresh produce from Liz's garden, guests and their pets have been enjoying this retreat for years.
Comments from our four-legged furry guests
Thank you for allowing canine travellers such as me. I especially enjoyed your cookies hospitality and graciousness. The best part was the cookies comfy surroundings, the art adorning the walls and the cookies fabulous cooking. It will be easy to convince mom and dad to come back again for cookies another stay real soon. ~ Dudley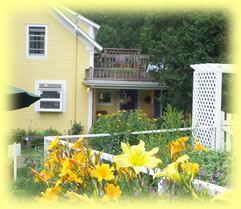 Samantha, Tegan and Rudy from Finksburg, Maryland, visiting the Inky Dinky Oinkink Gallery.
Dear Auntie Liz,
Do we have to go? Your biscuits were absolutely spectacular...also the pancakes, the waffles, carrots and fresh beans from the garden. Do we really have to go? We'll miss lounging on the sofa next to the fire and we'll miss our beds..(even yours ! ) With special love from us to you ~ Samantha, Tegan and Rudy
Babette, a frequent guest from Montreal, tidying up the dining room before breakfast time.
Comments from our two-legged friends
"We had the most wonderful time. The B&B is precious but Liz is the magic. We look forward to times ahead" Gary Oyler, Chardon, Ohio.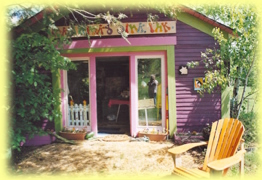 "An absolutely charming experience! To have a home and a host so unique and filled with personality is extra special, like connecting with an old childhood friend whom you have not seen in many years. It is like a mellow second home, even on the first visit."
Thomas Keske & Daniel Ross, Randolph, Mass.
"Thank you for you hospitality. Your place is a wonderland of enchantment! Your gardens and gallery are one of a kind! We love them!" Butch (the bullie Bulldog) & Lee and Roxie Liddle, Delhi, NY
"Was great for my 50th birthday to spend it with my brother. Love your special touches. Come to my house with my 3 pups and I'll even let one sleep on your bed." Sherry Oyler, Lockport, Louisiana
"Delightful! Charming! Great Conversation ! Can't say enough about the popovers and the rugalech...Mmm! Mmmm! Good! Lorna Weyant, Long Beach, NY
Amenities:
~ Full bath-whirlpool tub
~ Private Deck Entrance
~ Air Conditioning
~ Phone
~ WiFi Internet
~ Private bathrooms
The inn is non-smoking, gay friendly, pet friendly and caters to couples.
Rates (tax not included):
$155 high season ~ $135 off season, per night per room
~ 2 night minimum on weekends
~ one night deposit is required and is refundable if notice of cancellation is received 7 days prior to date of arrival.
~ Sorry but deposit will be forfeited if you arrive after your arrival date.
~ Check-in time is preferably after 3PM
~ Check-out time is 11AM
~ Payment by check or cash only
Please mail payments to:
Liz Le Serviget
117 Adams Mill Road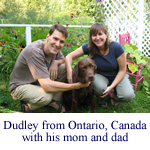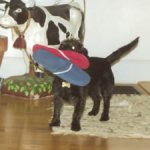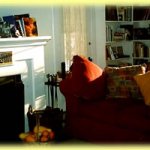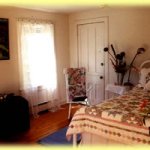 Share this article
Related Posts