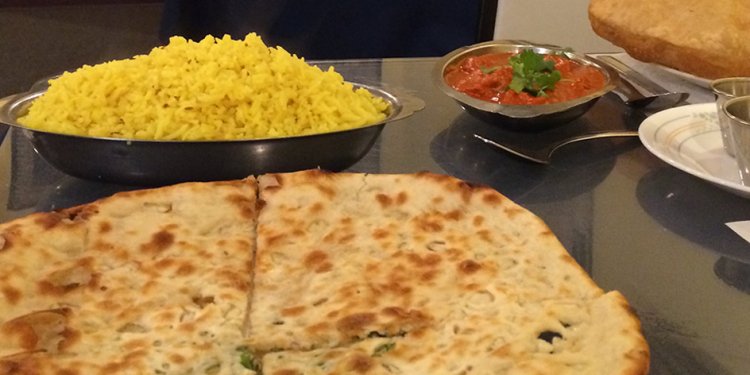 Food in Burlington VT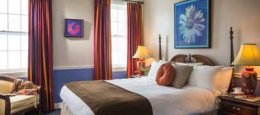 Burlington Restaurant Guide
You're going to be hungry during your stay - check out some of the best restaurants Burlington has to offer. Explore a variety of Burlington restaurants in the Lake Champlain Valley of northwestern Vermont, whether you want to grab a quick bite at a Burlington cafe, looking for a great Burlington pub for a night on the town, or want to hire a local favorite for catering in Burlington, VT.
With a fresh, local spin on global cusine, The Daily Planet offers superb dining, creative cocktails, and three unique dining spaces within this colorful eatery.
Nestled in the historic Champlain Mill on the Winooski River, Waterworks Food + Drink offers a unique dining experience featuring creative American cuisine.
Foodies, rejoice: the resort's signature restaurant, Junction, will make all your culinary senses sing! Enjoy the scents and sounds of the open kitchen, the flavors and textures of the creative tasting menus, and you'll feel like you're dining in the Chef's own home.
Enjoy the best of pub fare served in a casual setting. The Tavern at The Essex features an expanded bar area along with seasonal patio seating and the menu is inspired by the finest local ingredients, sourced from Burlington and nearby areas.
Burlington Restaurant Guide
Vermont.com Recommends ...
Fusion 802-862-9647
15 Center St, Burlington
Taking American Fusion cuisine to the next level - The Daily Planet is always innovative and out of this world.
International 802-862-7616
211 College St, Burlington
Stone Soup is everything we've come to love about Burlington dining. Fresh, local ingredients. Delicious, creative food and a community atmosphere second to none.
American 802-865-0500
144 College St, Burlington
A legend in the world of craft brewing, Vermont Pub and Brewery has been serving up delicious food and drink for over 25 years - a true Burlington landmark.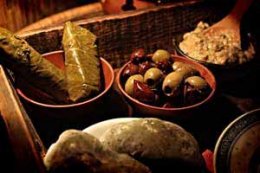 American 802-878-1100
70 Essex Way, Essex
Vermont's Culinary Resort offers two award-winning restaurants, JUNCTION and The Tavern, plus fun, hands-on cooking classes at Cook Academy.
American 802-864-0744
159 Main St, Burlington
Burlington's premier sports bar and restaurant. With world-class wings, cold beers, and great music, Ruben James' is a true local hotspot that's always a good time.
French 802-863-3759
115 Church St, Burlington
Leunig's Bistro & Cafe has been a Burlington institution since it opened in 1980. Come visit Burlington's own little Parisian Cafe.
American 802-497-3525
20 Winooski Falls Way, Winooski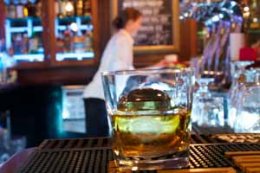 Offering creative American cuisine with spectacular views of the Winooski River and live entertainment on weekends.
American 802-862-1081
1834 Shelburne Rd, So. Burlington
One of Burlington's best-known restaurants for over two decades. A great place to meet friends for delicious food and fine wine.
Tea 802-951-2424
80 Church St, Burlington
With each cup a ceremony in itself, Dobra Tea has transformed a simple drink into a relaxing, refreshing, retreat. These guys know their tea.
Irish 802-860-9401
176 College St, Burlington
Over 100 top-shelf spirits and masterfully crafted food and cocktails all come together beautifully in a warm and social setting.
Asian 802-862-8828
88 Church St, Burlington
From noodles and soup to sushi and sashimi, each dish is more delicious and visually stunning than the last. Watch a masterpiece appear on your table.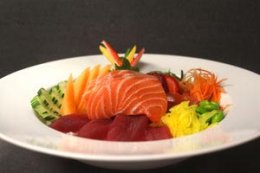 Irish 802-860-9401
123 Church St, Burlington
Open the door and welcome to Ireland. Beautifully presented traditional Irish food and drink - coupled with the most authentic Irish atmosphere this side of Dublin. Erin go Bragh!
About Burlington
Burlington is the largest city in Vermont, located on the eastern shore of Lake Champlain, just 45 miles south of the US-Canadian border. Whether you're visiting for a day or a week, or planning to live in Vermont, Burlington has a little something for everyone.
Things To Do
Whether you're looking for some family fun or planning a Vermont ski trip, Vermont.com can help you find something for everyone.
You're going to need somewhere to put all those bags when you're done shopping - check out some of our favorite places to stay in the greater Burlington area.
Enjoy two distinct dining experiences.
Junction will make you feel like you are dining in the chef's own home with its creative tasting menus, and The Tavern provides the best of traditional pub fare with extensive choices of wine, microbrews or specialty cocktails.
As the largest city in Vermont, Burlington offers shopping experiences that meet the expectations of visitors and locals alike. A visit to Church Street makes clear why Burlington shopping is not to be missed.
Share this article
Related Posts