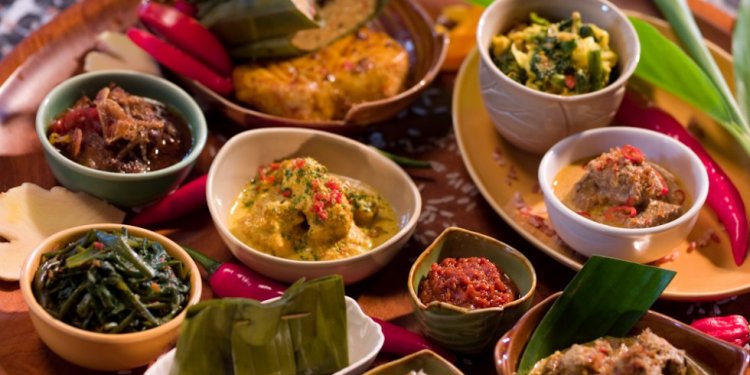 Cooking School Restaurant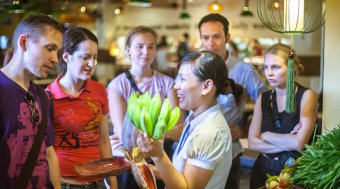 If you want to eat good food, then roll into the kitchen
about cooking classes
In early 2013, Ms Vy's famous cooking classes relocated from their former base at Morning Glory Restaurant to new, modern custom-built facilities at The Market Restaurant & Cooking School. The Market offers 3 teaching areas with modern equipment and provides the most immersive cooking experience in Vietnam. With 4 programmes to choose from, tailored to different levels of skill, Ms Vy's classes are in a league of their own and often are the highlight of many visitors' trips to Hoi An.
In 1994, the tour groups we were receiving in Hoi An generated an entirely different growth for my restaurant, Mermaid, and I appreciated the repeated support I had from tour leaders. When the groups came, many of the guests would ask questions about how the food was cooked and so my ability to communicate in English improved dramatically. I do remember naively asking my tour leader friend Jeff, "Why didn't their mothers teach them how to cook?" He smiled and explained that Vietnamese cuisine was very unique. It was exotic to most Western people. Not long after, Jeff suggested that I start a cooking class.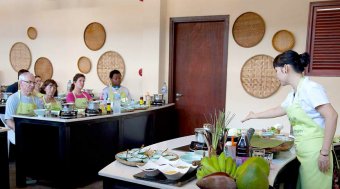 At first, the prospect of teaching a class seemed very daunting. When I eventually agreed to do it, I enlisted the help of a good tour guide friend. During the cooking class, I would cook and explain softly to him first then he would explain to the entire group. In mid-1995, a journalist from the Edmonton Journal newspaper in Canada attended one of my cooking classes and upon returning to Canada she wrote and published an article about me in the newspaper. She sent me the printed clipping which included my picture next to the article! I felt very honoured. The article also brought a lot of attention to my cooking class and restaurant. At the close of 1995, the business was doing extremely well. I became more confident with the cooking classes and soon, with so many tours coming into town, we could barely fit the customers inside. Bookings had to be made in advance.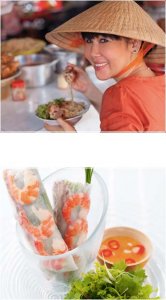 When I started looking at land for another restaurant option, it became official that Mermaid, my first restaurant, was successful beyond anything I could have ever imagined.
When Morning Glory opened we had, for the first time, a purpose made cooking classroom. I had designed it personally to incorporate all the elements I imagined that a cooking student would need. There was a tilted mirror behind the main demonstration table, individual gas burners and a granite work surface for preparing food. At the time of opening, the classroom was a first in Hoi An.
I'm not yet sure what the future holds for me and my restaurants. I do know that I've learnt one of life's greatest lessons: that when you teach, you end up learning just as much as your students. To this day, I am still learning new facts from others about food. This is an absolute joy for me, as in my eyes, life is one big recipe. It is constantly evolving like a recipe or menu does over time; the more ingredients, skill and knowledge, the better the flavour. I have always had a passion for cooking and am inspired by the idea that others share this same passion.
To get a taste and feel of what we offer during the Cooking Classes have a look at the video:
your teachers
Ms Vy is a third generation chef in her family. A native of Hoi An, Ms Vy grew up in and around her parents' and grandparents' restaurant and noodle shop. Ms Vy opened her first restaurant, Mermaid, in 1992.This was the first restaurant to cater to foreign visitors in Hoi An. After numerous requests from tour guides and independent travellers, Ms Vy finally agreed to share some of her kitchen secrets and tips, which led to the creation of her cooking classes.
Share this article
FAQ
Skiing: Which is better, Stowe or Sugarbush, VT? - Quora
Both are good. Vermont is a great place anyway. Anywhere would be nice.
Related Posts