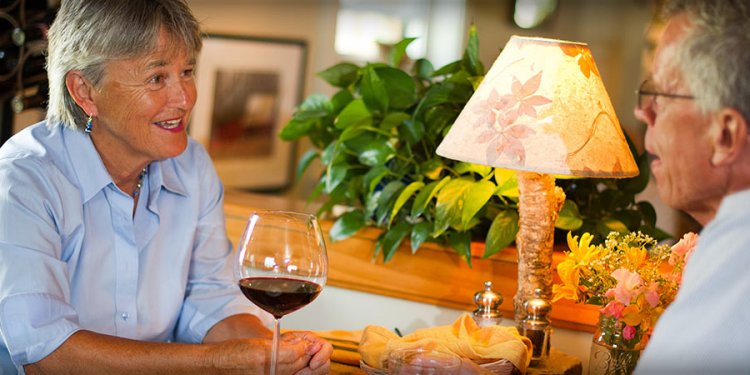 Best Food in Vermont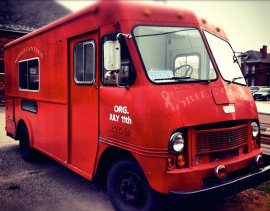 Your devoted Seven Days food writers can barely leave the house without being asked variations on these questions: "What's new and good?" "What's your favorite restaurant?" and "Where should I be eating?"
These are the queries of amateurs. Those of us who eat for a living are forced to ask the questioner to be more specific. In Vermont, we have the happy problem of too many delights to choose from.
But as a New Year's gift to you, curious readers, we'll get more specific about our own choices with a list of superlatives from 2013. Sure, plenty of favorites from years past are still in heavy rotation, but this list is devoted to the new ones that have earned our love. Don't sing "Auld Lang Syne" without having tried a handful — or a mouthful.
Best New Chef
AL: The smoked-pork sandwich from the Southern Smoke food truck was love at first bite. The smoked-lamb-and-quinoa burrito and ever-changing fish tacos cemented my esteem for chef Brian Stefan's creativity. But it wasn't until he started popping up at ArtsRiot Kitchen Collective that the Sean Brock protégé began showing his real chops. Stefan's weekly barbecue nights are street food prepared with a fine-dining chef's skill. I can't wait to see what he creates next.
CH: If I'd known I was going to find some of the most memorable fare of the year inside a brewery tasting room, I would have allowed more time to gorge. I first tasted chef Erik Larson's food after reporting a story on Morrisville's Lost Nation Brewing. That menu included snail- and chorizo-spiked gnocchi so tender they melted on my tongue; a sculpturally gorgeous sandwich of smoked tofu with arugula on Elmore Mountain Bread; and a charcuterie board that evoked a still life from the Dutch golden age, with buttered bread squares, pickled cauliflower, peppers and pickled eggs. Larson's housemade pork rillette was so luscious, it tasted as if it were laced with foie gras (it wasn't). 2013 was not a year for new chefs splashing onto the scene — it was more about quiet, unexpected experiences like this one. Woe is me that I don't get up to Morrisville as often as I would like.
Best Menu Reinvention
AL: Before this year, the fusty après-ski bar Hyde Away Inn & Restaurant was barely on my radar. But general manager Bruce Hyde Jr. and chef Ryan Mayo have remade the inn's eatery into a locavore destination. When I visited in September, I flipped for the Parmesan-flavored risotto cakes in smoked-tomato sauce and the buttery duck Reuben. Looking at the latest menu, I know I'll have to return for the braised-oxtail grilled cheese with marrow butter, pork-fat wings and pho.
Best New Cuisine
AL: Given Burlington's growing African population, it was only a matter of time before the city got a Somali restaurant. I'm just glad it's as good as African Safari Store & Deli. For former big-city denizens who miss injera, there are not one but two varieties of the soft flatbread. Proteins change every day, but whether it's goat stew or jerk chicken, you're guaranteed big, beautiful flavors.
Best Mobile or Pop-Up Eatery
AL: The Hindquarter's red truck stopped all over Burlington this year, finally taking a regular space at the University of Vermont. I announced on my Alice Eats Facebook page that the Vermont food truck had come of age in July after I tried its "side dish" of toothsome, Indian-spiced monkfish with pickled cauliflower and mushrooms, beluga lentils and cucumber raita. Now, with a Friday pop-up indoors at ArtsRiot Kitchen Collective in Burlington, Hindquarter chef Luke Stone serves up some of the state's most creative, sophisticated fare.
Biggest Trend
AL: No question, this was the Year of the Bagel. It started with the opening of the stylish Bagel Place in South Burlington, with its perfectly formed sandwiches. Myer's Bagel Bakery in Burlington expanded its offerings with eastern-European/Jewish-inflected dishes such as smoked-brisket sandwiches, not to mention a veritable venture center of other foods prepared on-site, including cakes, doughnuts and hummus. Finally, the New York-style bagel came to Burlington with the opening of Feldman's Bagels, which satisfies even the fussiest alte kakers with its bagels and matzo ball soup.
CH: Wine bars have been old hat in other parts of the country for a while, but Burlington really caught the wave this year. It began when L'Amante's Kevin and Kathi Cleary opened their spacious, elegant Vin (originally called Uva) last spring beside their College Street digs. Then, in the fall, came a duo of new wine hangouts: the cozy, subterranean Sotto Enoteca — an anteroom for Burlington's Trattoria Delia but a wonderful bar in its own right — and the airy, modern oak45 in Winooski.
Best Trend
click to enlarge
Share this article
FAQ
Skiing: Which is better, Stowe or Sugarbush, VT? - Quora
Both are good. Vermont is a great place anyway. Anywhere would be nice.
Related Posts