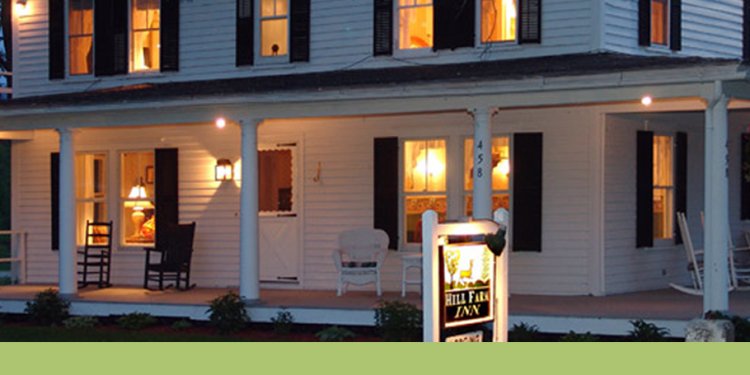 Best Vermont Inns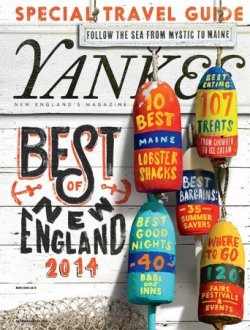 There is a lot to explore in New England, and an ever-longer list of views to admire, mountains to hike, and lobsters to eat. While some of us locals may be hardened from years of New England-itude, there is usually still a new discovery — an untried restaurant, a hidden waterfall — right around the corner from your home or New England hotel.
That's just what the editors of Yankee Magazine hope to highlight with their 2014 Best of New England lists, sharing their editors' favorite local secrets in the hopes of helping you make your next big discovery. Says Mel Allen, Yankee's editor: "New England is where we live, and we all have our own personal 'best' places. We're joined by our state experts whose sole task is to surprise us…"
Many of our member inns and resorts are honored with a place on the list, and a personalized "Best" category, from the "Best View from an Inn" (1785 Inn & Restaurant) to the "Best Place to Make a Splash" (Jay Peak Resort). So whether you want to eat your way, walk your way or just relax your way across our six states, here are some choice places to visit and stay from the editors of Yankee (they come highly recommended by us as well).
On the Water
Best Waterside Escape:, Old Saybrook, CT
At the confluence of the Connecticut River and the Long Island Sound, Saybrook Point Inn offers panoramic water views from its rooms and the nearby marina boardwalks.
Best Ocean View: Ocean at, Kennebunkport, ME
Snag the inn's Ocean Suite for a private balcony with sweeping Atlantic views to feel a cut above the mansions of Kennebunkport's "Gold Coast."
Best Place to Make a Splash: Jay Peak Resort, Jay, VT
If your idea of a perfect day includes skiing, surfing and water slides, bee-line for Jay Peak's Pump house Indoor Waterpark. Steps away, The (tramside, of course) features locally-made furnishings and re-imagined mountain hardware so all who enter feel like a part of the mountain.
Places with a Past: Best Historical Inns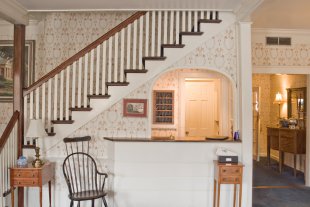 Best 19th-Century Inn: Deerfield Inn, Deerfield, MA
The Inn, with its unmistakable white columned porch, has welcomed visitors since 1884, and its bright rooms with historic charm are comfortable for guests (and a few lingering ghosts).
Best Historic Inn:, Hancock, NH
At New Hampshire's oldest inn (in continuous operation since 1789), period-appropriate decor and hand-painted murals feel like a trip back in time, without the need to swelter in heavy wool clothing — central A/C is pumped throughout the Inn.
Best Baronial B&B:, Brattleboro
French Provincial mansion on the outside; upscale hotel-meets-B&B on the inside. Tons of amenities — two-course breakfasts, a small pub, billiard table, a conservatory — are hidden behind the inn's high privacy-ensuring hedges.
Good Eats
Best Farm-to-Table Dining: at the Hanover Inn, Hanover, NH
True New England flavor is all about, well, flavor. The chefs of PINE create approachable, sophisticated dishes featuring local and sustainable ingredients from the region.
Related: ​Six New England Farm-to-Table Restaurants Worth the Trip
Best New Menu: , Eaton Center, NH
A new chef at the Inn's Max's Restaurant cooked up a menu dotted with creative combinations and local veggies, meats and cheese vying to please any gourmande.
Best Wine Cellar Dining:, Whitefield, NH
Candlelight glints off 6, 500 wine bottles at this romantic enclave — but don't worry, your bottle will be artfully chosen by your server to accompany an elegant meal.
For Families
Best Indoor Pool:, Plymouth, MA
Taking local history to heart, the inn's Pilgrim Cove pool has an 80-foot waterslide through a life-size copy of the Mayflower II, a whirlpool set inside a replicated Plymouth Rock, and an attached pool large enough to swim laps.
Best Mountain Coaster:, Hancock, MA
Adrenaline junkies (and just about every pre-teen boy) will love speeding down the coaster's rails at speeds of up to 23 mph. It's possible to go slower, but would you want to? Jiminy's adventure parks also offer ropes courses, rock climbing, ziplines and plenty of options for little ones.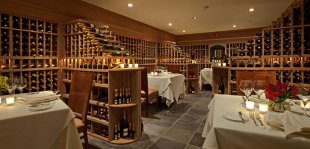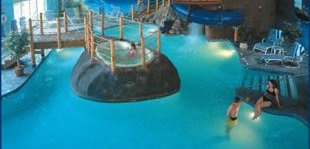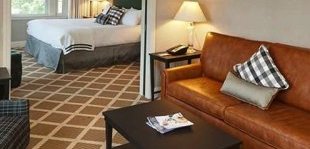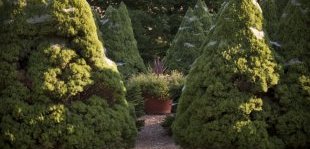 Share this article
FAQ
Skiing: Which is better, Stowe or Sugarbush, VT? - Quora
Both are good. Vermont is a great place anyway. Anywhere would be nice.
Related Posts