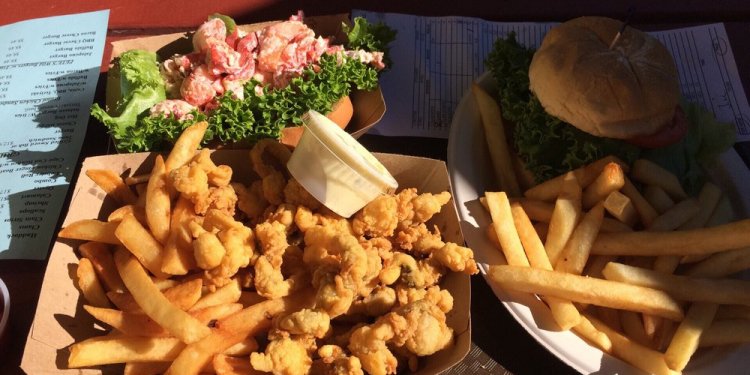 Restaurants Near Brattleboro VT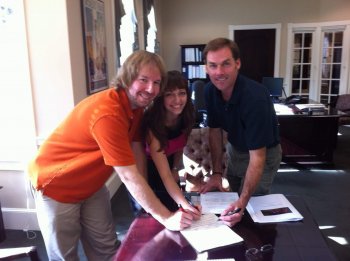 We'd like to think the Whetstone Station Restaurant and Brewery idea came out of many long discussions, deep thought and careful design. In reality, the whole plan was hatched on a late summer day over a chance beer at nearby Harpoon Brewery.
The partners in this endeavor, Tim and Amy Brady and David Hiler, all live and base their businesses in Brattleboro, Vermont. However, many of their various hospitality consulting jobs were not only out of town, but out of state. So, despite the close proximity of their homes, the three found themselves spending time together only when they were in cities such as Anaheim, Atlanta, Charleston and Little Rock, where they would take time out from whichever conference they were attending to seek out the local brewpub.
It was on one of these out of town meetings that Tim and David hit upon the idea of the Whetstone Station. Unknown to each other at the time, Tim was seeking a new challenge after successfully operating their Bed and Breakfast Forty Putney Road for the past five years, while David was hoping to find something closer to home to allow him more time with his wife Stacy and their two young children. Tim and David were lamenting the loss of the Riverview Café in Brattleboro, a fantastically located restaurant well known for its spacious deck, spectacular views and Vermont Fresh cuisine, which had gone out of business a year earlier. They both hoped someone would buy it who could do it right. Tim thought Brewery. David was thinking Restaurant. At that moment they realized who the right people might be.
With the help of Dan Yates and his great team at Brattleboro Savings and Loan, the Brady's and Hiler set about the task of remodeling, revamping and revising the former Riverview into a newly designed industrial themed brewpub and casual dining spot. Today the Whetstone Station Restaurant and Brewery features an unparalleled array of homebrewed, regional micro-brewed and international beers complemented by a fresh and unique menu with an emphasis on small plates, comfort foods and grilled dishes, made using local products whenever possible. All of the above is offered in a high-ceilinged dining room and on two outdoor decks overlooking the Connecticut River and beyond to Mount Wantastiquet.
Brattleboro Vermont, known as the gateway to Vermont, lives up to its name by being a warm and welcoming small town with a distinctly cosmopolitan feel. Brattleboro offers numerous boutique and specialty stores, live music, farmers markets and The Latchis, a downtown 30-room Art Deco hotel and 750 seat theater. The Whetstone Station's location on Bridge Street, at the base of downtown and across from the Amtrak station, is near all of it and provides both an accessible spot for a quick bite or a welcome respite after a long day of work or play.
We'd like to personally welcome you to our town and to our restaurant and brewery. We look forward to showing you why we wanted so much, to come home.
See also:
Share this article
Related Posts