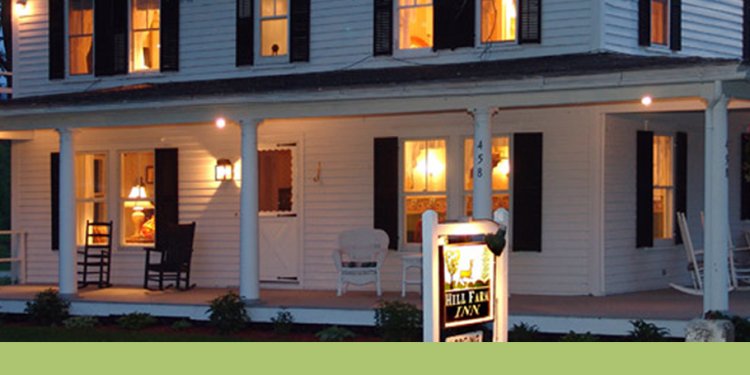 Stowe Vermont Inns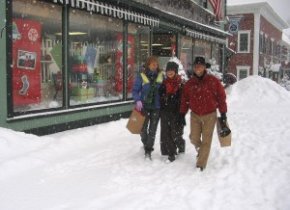 Back when we lived in Florida, Susan and I would take a weekend in early December and head to St. Augustine FL, just to get into the holiday mood. It was decorated to the max and the Christmas shopping was great. Well up here in New England, Stowe is a pretty good place to catch the Holiday Spirit. The weekend of December 7 & 8, Stowe has it's "Traditional Christmas in Stowe" festival. We have a children's lantern parade to light all the Christmas lights and trees on Main Street. On Saturday we have an Alpine Christmas Market with artisans, craftsmen, and food vendors to make the season bright! Activities include a Cooking Making Contest, Candy Cane making demonstrations, Free Skating, Free Hay Rides and strolling Carolers. And of course, the big guy himself, Santa stops by Stowe.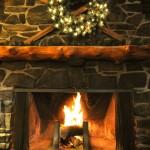 Along with all that Holiday Cheer, we have SNOW! Six inches fell last night (about 10 inches on the mountain), so early season skiing is underway. At last check we had 5 lifts running and 22 trails open. Not bad for November!! The mountain is offering early season rates right now. More on that and the new lift ticket discounts in my next blog.
We just finished one of the best 4th of July celebrations you will find in America! A fun parade kicks it off (Susan marched in the Lawn Chair Ladies Brigade again this year), followed by a fabulous village celebration with 4 bands, food vendors, street performers and artists, a dunk tank and much, much more. They also had organized games and a road race for all the athletes throughout the day. The big finish is a 4 hour celebration at the Mayo Farm events field with music, food, games, rides and one of the best fireworks displays you will find in a small town. It all makes me very proud to live in Stowe Vermont!
wikimapia.org
tools.folha.com.br
foro.infojardin.com
camfrog.com
engawa.kakaku.com
search.auone.jp
telstra.com.au
drinksmixer.com
rtve
curseforge.com
kaskus.co.id
digitalcollections.clemson.edu
superherohype.com
researchgate
talgov.com
minecraft.curseforge.com
astro.wisc.edu
sitereport.netcraft.com
popcouncil.org
nutritiondata.self.com
Share this article
FAQ
Skiing: Which is better, Stowe or Sugarbush, VT? - Quora
Both are good. Vermont is a great place anyway. Anywhere would be nice.
Related Posts