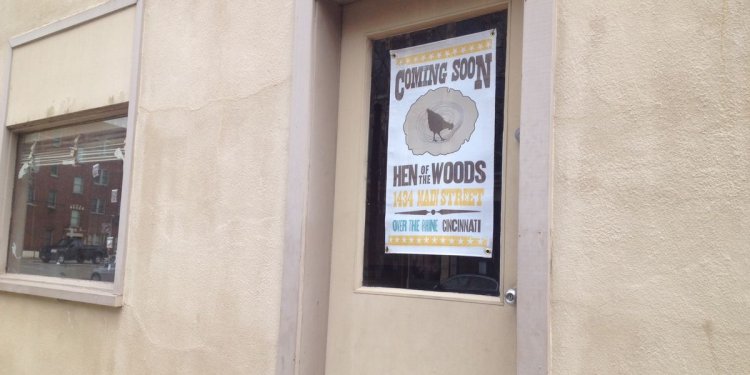 Hen of the woods Menu
Photo
Hen of the Wood, in a former grist mill in Waterbury, Vt. Credit Caleb Kenna for The New York Times
IT'S one thing to find a group of restaurants that is not only acceptable but compelling — you actually want to go eat in them — within 20 miles or so of one another in what amounts to the middle of nowhere. It's another when that middle of nowhere is north-central Vermont, more or less defined by I-89 and the northern ski country. And it's even more amazing that these restaurants — all owned and run by their chefs and partners — make concerted attempts to define themselves by using as many local ingredients as they can, even in winter.
If this gives their food a sense of hip, contemporary, New England sameness, so be it; what we're seeing here is the birth — or renaissance — of a genuine regional cuisine. It's a cuisine that in summer can hold its own anywhere in the world. After all, for at least half of the year New England has a decent enough climate and soil, plenty of water and an abundance of seafood. (It's less than 200 miles from Waterbury, Vt., a sort of geographic focus of this article, to both Boston and Portland, Me., and that counts as local for me.)
The pickings are slimmer in winter, of course, and will become sparser still as we move toward March and April, when the first slender greens of spring will begin to appear. Meanwhile, "imported" food will have to augment the abundant supply of root vegetables, meat, fish, cheese, bread, and preserved food that gives this cuisine its real identity. This is how regionalism is defined: local food is seasonal food, and not everyone can (or even wants to) live in California.
All of which means, by the way, that your chances of finding the exact dishes described here diminish from this moment on. But see them as examples of the styles of the restaurants, each of which print their menus daily, and not just for show.
I'm going to start with, and a couple of disclaimers. Yes, it's my favorite of the places I'm mentioning here, but it's also a place I've visited several times, and at least two people close to me have fallen in love with it, so my objectivity is shot. (The place is about two minutes from I-89 at 92 Stowe Street, Waterbury; 802-244-7300; Dinner for two is at least $100, including modest wine and tip.)
Still, even before this bonding, there was no question that Hen was good, really good, and also among the most beautiful little restaurants I know. Set in a former mill next to a rushing stream — the 15 or 20 outside seats, on fine summer nights, are downright Arcadian — it's a near-perfect example of functional design meshing with intrinsic structure. A large lower-level table, no doubt where the grinding stones once did their work, is overlooked on three sides by a U-shaped balcony where the majority of diners sit; the brightly lit kitchen forms the fourth side.
The remaining lighting is soft and gorgeous; the layered slate walls are graced by votive candles, and the main structural supports are century-old beams of a size one doesn't see too often. (Try going to the lumberyard and asking for a 12-by-18.) Even the acoustics are superb.
With a setting like this, if the food were merely acceptable, the overall experience would be positive. But some of the food is terrific. Do not miss these: calamari (from Rhode Island) with breadcrumbs, lemon and chilies ($10); wild mushrooms on toast with poached egg and (incredible) bacon ($13); sheep's milk gnocchi, impossibly creamy and rich, with winter squash, pine nuts and sage ($16); rib-eye (local, of course, with sufficient fat, real flavor, and cooked as it should be), with beets, potatoes and garlic ($35). That's not all, but I do not think naming more dishes can do much service. (O.K., one more: seared scallops with sunchokes and breadcrumbs, just killer.)
Share this article
FAQ
What are the best cities to live in Vermont for young adults? - Quora
Burlington is a wonderful city for a young person to live in. In the main city, nearly all amenities are within walking distance. Those which are not, are usually accessible via bus. Downtown is packed with bars and pubs of all types. Like live music? Try Nectar's. Prefer trivia? Check out RiRa's. Want an unusual cocktail? Go to Daily Planet.
There is a co-op grocery store downtown with fresh and local food. For more affordable options, a bus ride out to South Burlington brings you to Shaw's and Price Chopper. You'll find every type of restaurant—nearly none of the typical chain places.
Y…
Related Posts