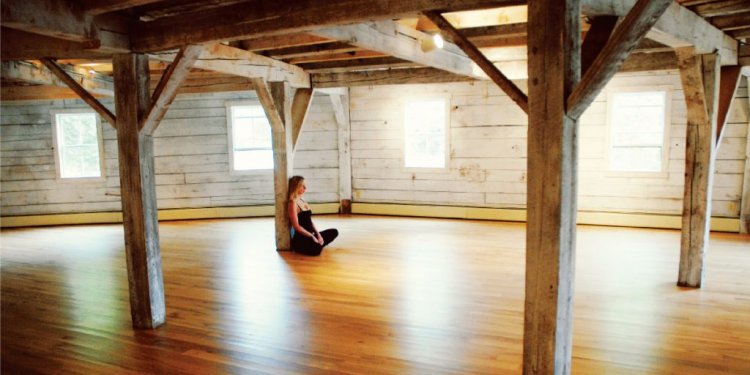 The round Barn Farm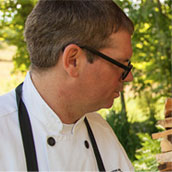 We are proud of our warm and welcoming staff. Here are the people you might meet while here at the Inn:
Kim & Jim Donahue
"Happy Owners"
Charlie Menard
"Executive Chef"
Becky Greene
"Event Coordinator"
Carol Charles
"Master Gardner"
Kim & Jim Donahue
Kim and Jim have spent the last 15 years traveling the United States and the world together, making friends everywhere they go. When presented with the possibility of making the Inn at Round Barn Farm their very own, they jumped at the chance. Thrilled to be the stewards of this stunning property, they look forward to each day as a new adventure in this incredible place.
Close Window
Charlie Menard
Our Executive Chef Charlie started with us in 2000. He is a rarity amongst chefs with an easy smile and a no problem manner. He makes the food world go around, from 2 people to 2, 000, all with style and panache. A native Vermonter and graduate from the New England Culinary Institute, Charlie has traveled the world cooking up a storm; knowing he would return to Vermont someday. Utilizing our organic gardens or working with local farms, his passion for local foods make our weddings extravagant. We are glad he found a home here because he is more than just our chef, as he cares about all aspects of our company. Be sure to check out his latest project, Canteen Creemee Company in Downtown Waitsfield. It's a Farm to Counter snack bar and Creemee stand in the Vermont tradition. Swing by to try one of his amazing sundae creations.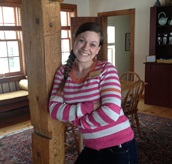 Little Honey moo-moo, anyone?
Close Window
Becky Greene
Becky joined the team in 2012 and brought a new sense of energy to the barn! She was born and raised in NY and moved to VT with her husband and daughter in 2011 and she's called the Mad River Valley her home ever since. Becky loves local food, but it's her knowledge of local brews that will "wow" you. Most importantly, she's passionate about planning an event that's perfect for you!
Close Window
Andy O'Brien
Andy is our "Guy Friday":a pinch of innkeeping here, a dash of housekeeping there, and a sprinkle of maintenance around the Inn keeps him busy! Ask Andy about his time in England - this world traveler is a gifted conversationalist certain to make your stay a pleasant one.
Close Window
Carol Charles
Carol returned to the inn in 2008 after taking a 6 year break in Oregon. She is an accomplished interior painter and gardener. She has a passion for the landscape that Jack created here; her love is visible in every flower bed.
Close Window
Beverly Maynard
Jack & Doreen Simko
"Visionaries"
Stephanie "Queenie" Koonz
"Innkeeper Emeritus"
Beverly Maynard
Beverly returned to the Inn team in 2014, after enjoying a well-rounded career in hospitality - she actually grew up in an Inn here int he Mad River Valley! With her well-organized ways and infectious laugh, you'll love working with her to plan your perfect day!
Close Window
Jack & Doreen Simko
Jack and Doreen are the original visionaries of the Inn at the Round Barn Farm. Who could have known that the Barn would delight and awe so many folks from around the world? They retired from the day-to-day operations in 1995, but we maintain that they are always welcome to join us for a turn at the sink! Before buying the broken down farm and pouring their hearts and souls into its restoration, Jack and Doreen owned and operated a family floral business in New Brunswick, New Jersey. Jack is the youngest graduate of the New York City School of Floral Design to this day, having graduated at age 13. He would take the bus into the city for weekend classes. Jack opened his first flower shop with his father at the age of 14. He and Doreen have been together since high school and have raised 5 children together.
Close Window
Stephanie "Queenie" Koonz
She blew in one summer day in 1993 and has become a fond fixture here ever since. Afternoon Innkeeper Emeritus, she has taught our current team to take you on a tour, answer all of your questions, and acquaint you with the amenities of your room. She's moved on to her next chapter, which we know will be full of adventure. We miss her everyday while we do the afternoon rounds, bake a new batch of cookies, make dinner reservations, or just catch up with our guests like Stephanie would do.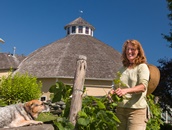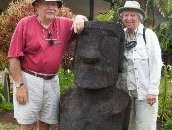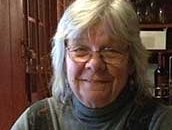 outdoor cooking station
tailored-communication
international certificate of vaccination
how to open my own business
skipton building society lisa
what is an entrepreneur in business
family christmas movies
outdoor grill
barclays international student account
how to make instagram business account private
a christmas carol 2009
covid deaths by population worldwide
outdoor office shed
what is a business concept
royal geographical society
what is a business model canvas
cheese society
how are microwaves used for communication
who owns a sole trader business
coworking spaces miami
logistics worldwide
sable international
global space communication body
coworking space warrington
Share this article
FAQ
What are the best cities to live in Vermont for young adults? - Quora
Burlington is a wonderful city for a young person to live in. In the main city, nearly all amenities are within walking distance. Those which are not, are usually accessible via bus. Downtown is packed with bars and pubs of all types. Like live music? Try Nectar's. Prefer trivia? Check out RiRa's. Want an unusual cocktail? Go to Daily Planet.
There is a co-op grocery store downtown with fresh and local food. For more affordable options, a bus ride out to South Burlington brings you to Shaw's and Price Chopper. You'll find every type of restaurant—nearly none of the typical chain places.
Y…
Related Posts